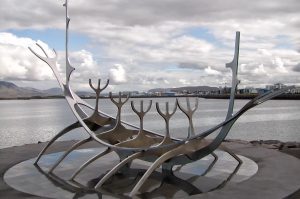 Threaded Journeys is a compilation of fly fishing and bow hunting stories 'interwoven' with discussions on various issues regarding conservation, preservation, and healthy living. The author, Tom Johnson, delves into topics about our blue-green planet and its resources that we must preserve. He argues that employing the use of our natural resources while mitigating damage to the environment is our great challenge going forward. Johnson also weaves in a dialogue about physical fitness and awareness and how a proper diet should be emphasized in our schools and implemented into our culture if we are to succeed and prosper. "In order to grow, work and play at our fullest potential we need to educate at a new, higher level that requires taking better care of our physical and consumption needs," notes Johnson. "Our mental, psychological and physiological foundations will improve when we teach these bodily basics along with the ABCs."
In addition, Threaded Journeys takes its readers to Quebec to fish and hunt, onward to Montana, Wyoming, and Wisconsin to fly fish and finally travels into the wilds of Maine, Nova Scotia and Newfoundland. Each journey rewards the reader with the anticipation and fulfillment of adventure found in remote parts of North America.
Tom Johnson writes, "Sportsmen tend to have a unique lens on life. They recognize the importance of laws and regulations to preserve fish and game, while also being challenged with the hunt that may reward them with a hearty, healthy meal. Most of all they enjoy their experience in the freedom and independence that the great outdoor frontier affords them." We find this with the author and his friends as they travel to Quebec to hunt on Anticosti Island and to fish on the Gaspe Peninsula. They immerse themselves under the vast Montana sky fly casting over the rills of the Bitterroot River. Next they tackle the likes of the Big Hole, the Madison, the Lamar and Soda Creeks found in the majestic Yellowstone National Park. Lastly, they are met with match-the-hatch challenges on the Henry's Fork. Successes and follies follow them as they jumble triumph and failure, laugher and pain with sweat dripping down their foreheads as they prod up and down trails, rocks and river bends. We learn what the Heart of the Hunter means, the treasure of Healing Waters and Getting Back Outdoors. We share what true friends are and how they have helped shape our lives and opened greater windows for us to see through–making us a better people and stewards of our land.
About The Author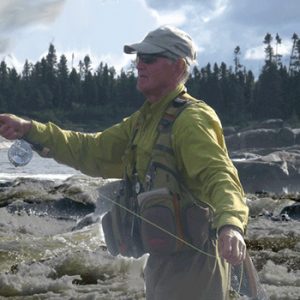 Tom graduated from the University of Massachusetts in 1969. Throughout his youth, college years and beyond, he has been active in many sports including hockey, tennis, skiing, hunting and fly fishing. After marrying Pam Anderson, he moved to Sutton, MA, where he became active for many years with Sutton's Historical Commission and Conservation Commission. He and Pam raised 3 daughters, Katie, Karin and Bethany who became active with club, high school and college soccer. Tom Johnson's professional life covering a span of over 40 years, centered on the marketing growth of his family business, POBCO, Inc., a manufacturer of plastic and wood bearings, rollers and related friction-reducing components found on conveying, food and packaging equipment, agricultural equipment etc. Tom wrote numerous articles related to product applications for POBCO products. Tom is a member of Trout Unlimited and the Atlantic Salmon Federation, as well as numerous conservation organizations in Maine.